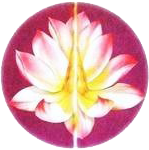 The website https://www.soul-radiance.com (hereinafter "Website") and any content therein (defined below) is owned and operated by Soul Radiance, a Sole Proprietor registered in Hong Kong (hereinafter "we" "us" "our"). Please read all Terms & Conditions before using our Website – by visiting and using this Website, you (hereinafter "visitor" "you" "your") are consenting that you have read these Terms & Conditions, and agree to be bound by them.
Site Terms and Conditions
Soul-Radiance.com grants you a limited license to access and make personal use of this site and not to download or modify it, or any portion of it, except with express written consent of soul-radiance.com. This license does not include any resale or commercial use of this site or its contents; any collection and use of any product listings, descriptions, or prices; any derivative use of this site or its contents; any downloading or copying of account information for the benefit of another merchant; or any use of data mining, robots, or similar data gathering and extraction tools. This site or any portion of this site may not be reproduced, duplicated, copied, sold, resold, visited, or otherwise exploited for any purpose, commercial or otherwise, without express written consent from soul-radiance.com. You may not frame or utilize framing techniques to enclose any trademark, logo, or other proprietary information (including images, text, page layout, or form) of soul-radiance.com and our affiliates without express written consent. You may not use any meta tags or any other "hidden text" utilizing soul-radiance's name or trademarks without the express written consent of soul-radiance.com. Any unauthorized use terminates the permission or license granted by soul-radiance.com. You are granted a limited, revocable, and nonexclusive right to create a hyperlink to the home page of soul-radiance.com so long as the link does not portray soul-radiance.com, its affiliates, or their products or services in a false, misleading, derogatory, or otherwise offensive manner. You may not use any soul-radiance.com logo or other proprietary graphic or trademark as part of the link without express written permission.
Please note these Terms & Conditions may be subject to changes or updates at any time, and Website may not provide notice of such changes or updates. We reserve our right to make any changes or updates at any time, and the burden is on the user to routinely check these Terms & Conditions for updates. By continuing to use our Website and the content we produce, you confirm you agree to be bound by the Terms & Conditions as they appear, whether or not you have read them. If you are not in agreement with these Terms & Conditions, please do not use our Website or any of the Content that appears thereon.
Use of Free Materials or Content
At times you may be offered a free download or printable, as a gift or opt-in offer, in exchange for your name and email address. Should you choose to download or print this material, you understand this is to be used for your personal, non-commercial use only, and is not to be copied, edited, distributed, or otherwise shared in any way other than in its original form. Should you choose to share the material, you agree and understand that you will provide soul-radiance credit, will not hold the material to be your own, or otherwise attempt to make any sort of gain (financial or otherwise), from our materials.
Testimonials
Our Website may feature testimonials from clients, in order to provide readers with comments, feedback, and information from others' experiences with our services, website and products. While all information and quotes used are from actual clients, sharing their real, honest opinions of our website and services, these testimonials are not to be considered as a guarantee that current or future clients will experience the same results, or a guarantee that all clients will have the same experience. You understand and agree that by reading a featured testimonial on our Website, you do not expect the same results, and understand this information is not a guarantee.