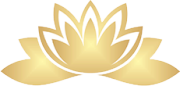 "Blessing of a Lifetime"
I was fortunate to have an Inner Child Healing with Esther. From our very first connection I have felt at home and very well taken care of in her wonderful hands. The way she received and guided me was phenomenal. Even though we worked over Zoom, I felt as though we were in the same space. I am blown away by the deep healing that was allowed to happen in our session. I truly highly recommend working with the inner child wrapped in Esther's care and guidance.
Her channeling was soothing to my soul and brought such peace and serenity, release, clarity and so much compasssion and love. I am changed in the best way and carry a peace in my heart I did not know existed.
Esther is an expert; highly professional she acts from a deep connection and purest love in the most extraordinary way. Working with her has been a profound blessing of a lifetime. I am forever grateful.
Silvie S. Austria
Our childlike innocence, wonder, carefreeness and creativity, as well as our unmet needs and suppressed childhood emotions such as unprocessed sadness, anger and pain from being rejected or ignored are all still very active in us.
By reconnecting to our wounded child, by reframing the old traumatic stories in the subconscious mind and by loving, understanding, embracing, hearing and unapologetically showing up for that little girl or boy, we restore the trust in ourselves and others, we can feel truly safe and loved within and experience more freedom, playfulness and joy.
Most of us are going through a very challenging time right now, which may trigger emotional childhood wounds.
I am here to help you heal your inner child so that you can navigate these uncertain times feeling more trustful, strong, peaceful, and at ease.
In my Inner Child Healing session, you will learn to love and acknowledge that precious little girl or boy, to awaken to your truth, and release any guilt, anger, fear or shame that is affecting you to this day.
Any true healing starts with the root cause, in this case by healing your inner child and the pain they carried so long in order for you to survive.
In this 3 hr Inner Child Healing you will learn to:
Connect with your inner child so that a real bond can be felt.
Identify the exact ways your inner child is crying out for help through anxiety, fear, neediness, sabotage and procrastination.
Talk with your inner child and find out what he or she needs to feel safe, loved, worthy, joyful and free.
Explore childhood events that will empower you to heal past trauma without having to relive it.
Reprogram the subconscious mind so that you're neurologically supported in releasing old stories and embodying your truth.
Re-parent your inner child and give him or her what you didn't receive from your parents or primary caretakers.
Forgive your parents or anyone that has hurt you when you were young.
Feel happy and whole again.
The more you honour your inner child, the more connected and resilient you will be. You deserve to feel safe and joyful in your full expression and to know how special and worthy you are. It is time to bring that precious one home!
Sessions are conducted online via Zoom video or at my practice in Ubud, Bali.
Schedule a 3-hour Inner Child Healing Session – Price: USD 330