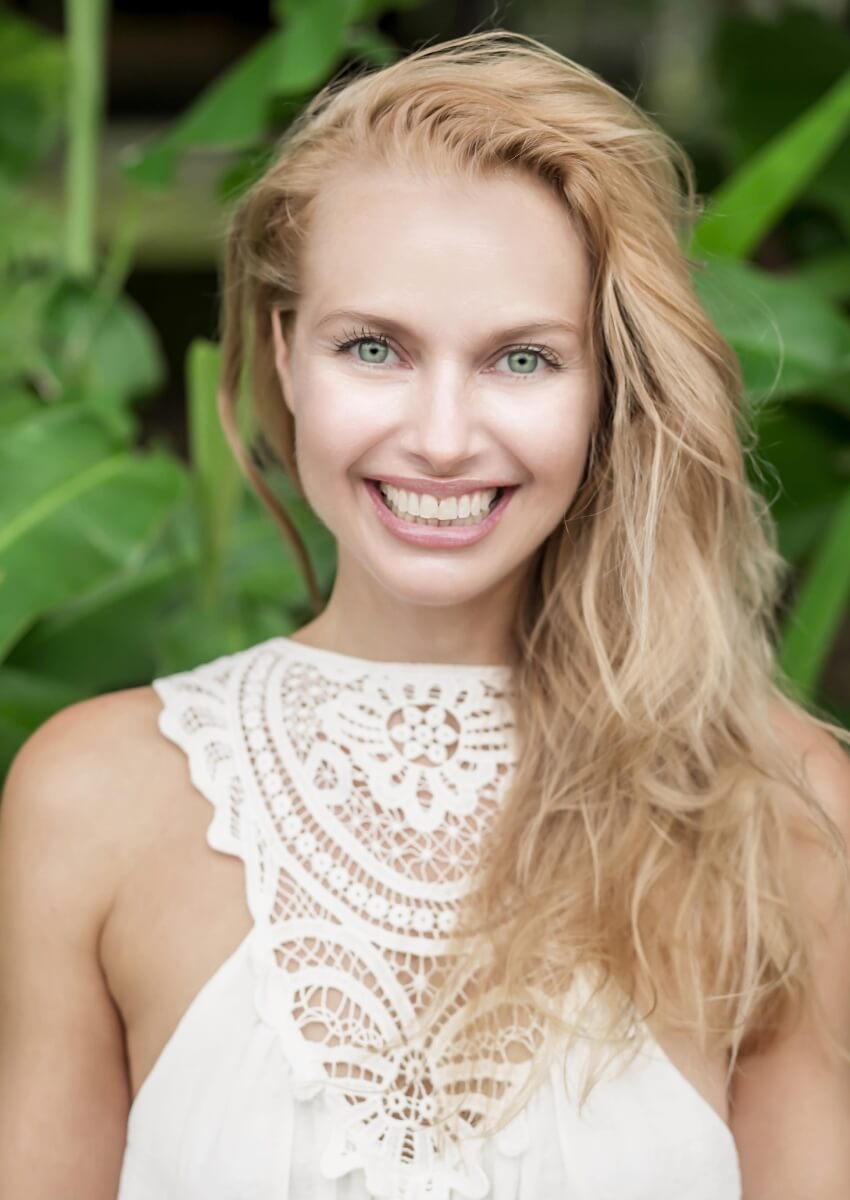 Throughout my life I've learned to listen to that inner voice even when it compelled me to action rather unusual or bordering on the seemingly ludicrous at times.
Such as signing up for my first one year long yoga teacher training RYT® in Hong Kong after only 4 yoga classes ever (read more in "My Yoga Story") or registering to become a Past Life Regression Therapist with one of the most esteemed Past Life Regression Academies in the world only 50 pages into Dr. Brian Weiss' book "Many Lives, Many Masters" while not even sure I believed in reincarnation (read more in "My Regression Story"), or elbowing myself for weeks on end through a male mob of thousands of orange clad Shiva worshippers to the other bank of "mother Ganga" in Rishikesh, India, in order to complete my Reiki Master/Teacher qualification with my seventy year old German Reiki Master (read more in "My Reiki Story")
Yet it enriched my life in ways I could have never envisioned before, seeing me travel to more than forty different countries, live and work on five continents while immersing myself in nature, wildlife, different cultures, ancient tribes, philosophies and holistic healing practices.
It provided me with life altering and profound insights allowing me to turn my quest for external fulfillment inward with more awareness and peace while igniting my passion to serve as I came to understand that helping others -whether in the past by rescuing animals and contributing to the conservation of endangered species or touching people's hearts by introducing them to the overwhelmingly humbling beauty of Africa, or these days by empowering people to deeply reconnect and heal themselves- is the only way to lasting peace & happiness within; it's all about giving -we all have our unique gifts to share with this world!- and loving.
Yet it takes an open heart and courageous mind to pursue a path of inner-discovery, and compassion. I'm a firm believer that in life each decision we make is either directed by fear or love and that the only way to stay true to ourselves is to let love reign fearlessly and without inhibitions at all times.
Which reminds me of one of my favourite poems; "The Invitation" by Oriah Mountain Dreamer. Beyond the more esoteric notion of our true essence being an expansive source of loving energy, this poem reflects the essence of what I believe allows us to maintain connected with our true Selves –and others, as ultimately we're all one- on this crazy, yet amazingly wonderful and miraculous ride called life.
It doesn't interest me what you do for a living. I want to know what you ache for and if you dare to dream of meeting your heart's longing.
It doesn't interest me how old you are. I want to know if you will risk looking like a fool for love, for your dream, for the adventure of being alive.
It doesn't interest me what planets are squaring your moon. I want to know if you have touched the centre of your own sorrow, if you have been opened by life's betrayals or have become shrivelled and closed from fear of further pain.
I want to know if you can sit with pain, mine or your own, without moving to hide it, or fade it, or fix it.
I want to know if you can be with joy, mine or your own; if you can dance with wildness and let the ecstasy fill you to the tips of your fingers and toes without cautioning us to be careful, be realistic, remember the limitations of being human.
It doesn't interest me if the story you are telling me is true. I want to know if you can disappoint another to be true to yourself. If you can bear the accusation of betrayal and not betray your own soul. If you can be faithless and therefore trustworthy.
I want to know if you can see beauty even when it is not pretty every day. And if you can source your own life from its presence.
I want to know if you can live with failure, yours and mine, and still stand at the edge of the lake and shout to the silver of the full moon, 'Yes.'
It doesn't interest me to know where you live or how much money you have. I want to know if you can get up after the night of grief and despair, weary and bruised to the bone and do what needs to be done to feed the children.
It doesn't interest me who you know or how you came to be here. I want to know if you will stand in the centre of the fire with me and not shrink back.
It doesn't interest me where or what or with whom you have studied. I want to know what sustains you from the inside when all else falls away.
I want to know if you can be alone with yourself and if you truly like the company you keep in the empty moments.