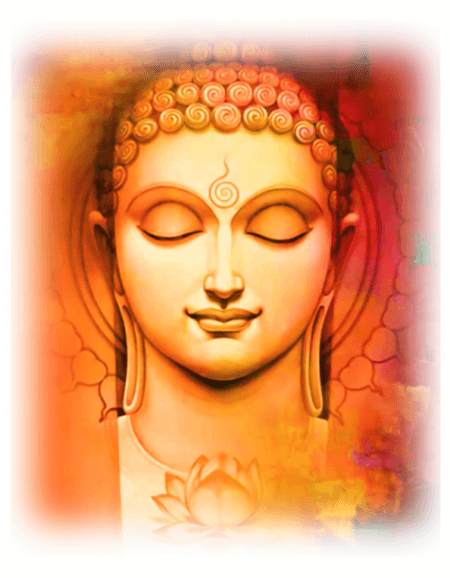 "Yoga is so much more than a physical practice, it's an embodied prayer, an expression of devotion that connects us to the deepest parts of ourselves and the world around us." -Seane Corn
It was the year of the millennium and I had decided to take a prolonged break from my acting career by embarking on a two-year trip to Asia and Australia. I had made it half way through my journey by the time I arrived at the "The Spa" in Ko Samui, Thailand, for a rejuvenating detox. It was my first cleanse and fast, filled with leisurely strolls on the beach and tours around the island on the back of a motorbike ridden by an Englishman, who had lived the past ten years in Osho's Ashram in Pune, India and who was on his way to Australia to make a new start.
I had noticed the yoga shala at The Spa and had ventured in for a peek, but felt far too intimidated by the challenging poses I had found my fellow fasteners in, which I had managed to avoid since 'experimental dance class' at the Acting Academy.
Yet when I found myself nearly a year later in the quaint, bohemian and vibrant town of Byron Bay on invitation of my 'ashram buddy', I didn't want to be impolite when he informed me upon arrival that he had booked us into a Hatha yoga class that afternoon.
I remember it being an advanced class and having severe difficulties keeping up with the poses. My mind, overwhelmed by this sudden physical challenge, forced into a heightened state of present moment awareness – as no time to think of trivial things- threw itself into full collaboration with my body for the next one and half hours. And then, the oh so wonderful reward of Savasana.. the conscious tingling sensation all through the body, the increased spiritual awareness, the stillness of the mind and eventually a profound feeling of bliss; an infusion of love and the notion that the world and humanity was good and beautiful. People wondered what I had been smoking when I came out of class as that was the less strenuous and thus preferred way in Byron to reach a similar "high" as I soon found out.
Eight years later I found myself back at "The Spa" in Ko Samui, this time in company of dear friends to celebrate my birthday with a detox of bentonite clay shakes instead of Champagne and to process my recent separation from the man I had fallen in love with snowed in on a mountain in Nepal nine years prior, during my remote travels through Asia.  Devastated that I had been unsuccessful at saving my marriage, I had finally surrendered to the humbling realization that any control in life had been an illusion and for the first time I found myself praying that should there be anything more out there, to please make itself known and show the way as for the first time in my life I found myself broken beyond repair.
I was blessed with a profound spiritual awakening and the understanding that regardless of our external focus, true healing, happiness and peace can only ever be found within.
When I returned to Hong Kong -which had been my primary home base for eight years- from my conservation work in Africa, carrying only a suitcase with safari clothes and on the street, had it not been for a dear friend who offered me a loving home, I sought solace in daily guided meditations and in the teachings of my new "bestie" Eckhart Tolle, whom I had on replay.  Yet, I had not set foot on a yoga mat since that first class in Byron. Suffice to say it was time to check out that Spa yoga shala for real.
We were blessed with the most wonderful yoga teacher, Rosille, from Brazil, who took us through a series of gentle asanas -as we were all fasting- and it was at the beginning of class, while reclined in a heart opening pose, listening to the most beautiful recitation of the Gayatri Mantra that my tears flowed with recognition…  It was a profoundly cathartic experience leaving me feel expansive and whole. There and then I pledged to incorporate this beautiful practice into my life. Little did I know that it ended up rendering me temporarily insane, having me sign up for a year-long yoga teacher training after only four yoga classes ever and that it would be my saviour emerging from this darkest time, allowing me to find myself and inspiring others to do the same.
Amongst its many gifts, yoga makes me feel truly alive and find joy and wonder in little things every day. To see beauty even when things aren't pretty. To delight in the flow and surprises of life and when a storm does rage on the surface causing ripples and waves, to anchor on the bottom of the lake, that part that remains unperturbed, peaceful and still… my true Self.
Since my first yoga teacher training in Hong Kong in 2009, I have completed additional trainings in India and Bali, the last one conducted by world renowned- and one of my favourite teachers all times- Les Leventhal. I nearly walked out of my first class with him eight years ago, as he initially came across a little too loud and full of himself for my liking – not to mention the rock music; I was still stuck in my Deva Premal phase. Yet he won me over within one session and throughout the years, I've come to know him as a humble and beautiful soul and inspiring yogi. A highly-gifted teacher, he's the only one who has me roll off the mat with laughter and touched to tears in the same class, while kicking my ass. Aside from his great sense of humour, he's a genius at sowing seeds of inspiration, reflection and awareness, encouraging students to cultivate their yoga practice on and off the mat.
It's an approach that deeply resonates with me as a teacher and I am extremely passionate about instilling a similar sense of connection and joy in my students.
I humbly make Rosille's gesture of gratitude my own by thanking you for sharing a moment of your life with me in taking the time to read this story.
Namaste
(the divine in me honours the divine in you)