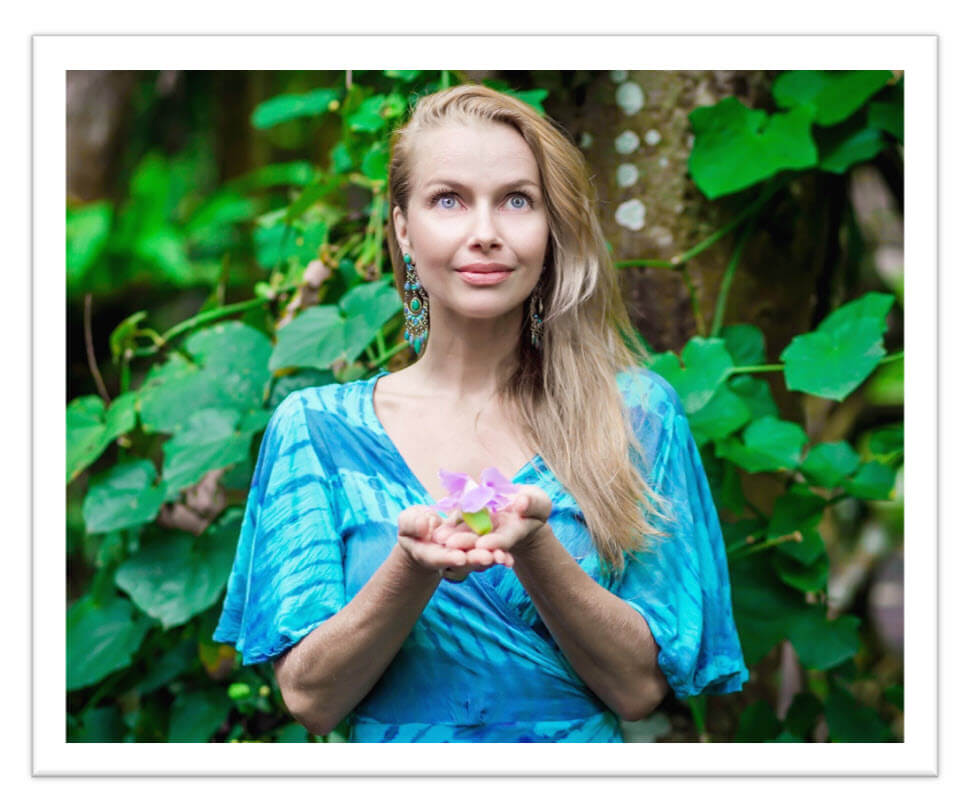 I have taken a long hiatus from social media as I needed stillness... Preserving my energy for my clients while anchoring into the remembrance of who I truly am. Yet I'm finally ready... here's my most raw, open and vulnerable sharing to date. So, grab a cup of tea as it's quite the story, but I promise you, it's worth it!
As you may remember a year ago, I fell deeply in love with an amazing man whom I honestly thought to be the love of my life.
It was a magical yet challenging connection from the start, since issues surfaced quickly as they do with "soul mate" love, magnifying any unhealed trauma. Despite the deep love, consciousness and willingness to honestly reflect and take full responsibility for our own projections and happiness, we couldn't help but trigger the hell out of each other... triggers that cut straight into our primal wounding.
Astonishingly, my higher awareness did not prevent me from getting sucked into the drama, with my inner child now fully unleashed, desperate to be heard, seen and loved in the full expression of her light and shadow.
Oh... how humbling… I knew we could embody the realm – of which I experienced glimpses and had been hopeful to reside more consistently- where we would hold a loving and compassionate space for each other when fears and insecurities arose.
Instead, I found myself hurled into the deep...  Disempowered and ashamed of engaging anything that had taken me away from my soul's alignment of true love, worthiness, compassion and joy. The more I insisted we'd muster the courage to elevate beyond this ego induced reality... The more my loved one detached... Ultimately cutting me out of his life altogether as too painful he claimed, to remain in touch...
I found myself left to mend the broken pieces, unhinged and unworthy -aware that his disappearance was not a reflection of my worthiness, yet my inner child screaming nevertheless; "if I were worthy he would have stayed, committed to our healing journey through love together..."
The Shocking Life We Shared Before
I intuitively knew that the devastation of losing him spanned across many lifetimes and in order to release the despair and sadness and fully reconnect with my truth, self-love, inner worth, empowerment and peace, I had to explore the root cause of our trauma..
As you may already know, I channel profound Soul wisdom for people in my Soul Guidance sessions, yet I was about to ask my Soul something I had not yet attempted before; to show me the "past life" that subconsciously had led to our current life connection unraveling so traumatically.
I went into a trance and was transported to Roman times... I saw myself descend the stone edged steps of the Colosseum's dungeon by the flicker of a candle in heavy trepidation... Intuitively, I knew I was the daughter of the main advisor to the Emperor and that I was on a secret mission.
My Beloved, a soldier of the Emperor, and I had been caught in a forbidden love affair and following a man hunt, he was captured and handed the ultimate punishment... This was my last and only chance to see him.
Choked with emotion yet seemingly detached, he would not speak a word when I reached his enclosure, yet I felt his love and saw the deep pain and fear in his eyes. In tears, I conveyed my everlasting love to him and expressed my guilt for having gotten him into this predicament as he was at the mercy of my father's wrath.
The scene that followed was horrendous.  Forced to accompany my father amongst the blood thirsty spectators, I had to witness my Beloved being led into the arena while a lion was set loose on him. It was a long-drawn battle imprinting every grueling detail of his death. Back at the house, I became insane as losing him had been too much for me to bear and I ended up taking my own life...
As part of the transformation, I called in his Soul and conveyed all that I had not been able to say to him in that past life or this current life…
My mind was blown by the revelation of why he, during our altercations, had exclaimed in utter despair that he felt he was fighting for his life with me... I now found out that our love saw us both killed that lifetime... Subconsciously our present love was still a battle of life and death to him, continuously in the defense…not feeling safe... no matter how much I loved him... threatening to leave when things got challenging.
In return, I had allowed my core wounding to be triggered to no end trying to convince him to believe in us... to believe in me... losing my own foundation of safety... I had given my power away and it was time to claim it back.
At the end of the session, my heart was bursting with the purest love extending beyond any stories... The recognition of two souls as a mirror of the divine love that unites beyond lifetimes.
My heart had not been broken; it was merely a reflection of my disconnect from my true loving essence.
In full surrender, I dedicated every day since to nurturing that deep self-love, worthiness, abundance, courage and joy within.. Knowing that this experience brought home the truth most poignantly; we do not find love...we can only BE LOVE.
Ten days ago, exactly a year to the date we first met, my Soul orchestrated the opportunity for me to express my deep unconditional love to him with a purest heart and the utmost respect for the new relationship he conveyed he is in... wishing him all the love and happiness in the world.
My Soul's guidance and past life regression were pivotal in transforming this trauma... Inspiring me to fully anchor into the gratitude for the profound lessons learnt while wholeheartedly embracing the present, creating my own reality with each loving, empowered and joyful thought and feeling I engage.
As Rumi says, "The wound is the place where the light enters you" … What a gift this "broken love" has been.
In the spirit of passing it on and helping you clear any trauma, shine your light and BE and attract true love in your life, I have a gift for you! Please keep an eye out for my next email offering special Xmas discounts on both Past Life Regression & Soul Guidance sessions.
All my love,
Esther